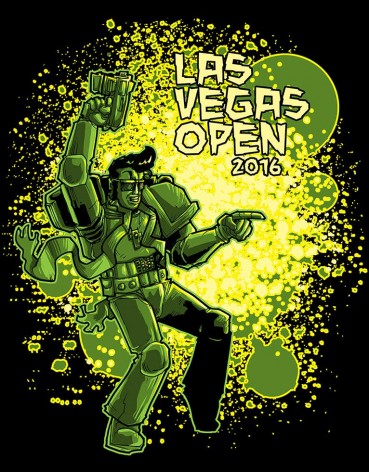 Hey everyone, Reecius here to talk about my favorite aspect of tabletop gaming–community–and why you should jump in on the action! The Las Vegas Open is a great way to take your hobby experience to the next level. Oh, and check out the sweet video, too!
Tabletop Gaming is about community, camaraderie and fun!
Why do we play table top games instead of video games? Because of human interaction! It's awesome to share moments of surprise, excitement, and fun with friends in person.
The Las Vegas Open is a great opportunity to get out there and make some new memories and friendships with gamers from all around the world sharing a common love for gaming and geekdom!
There's so much to do at the LVO, from gaming tournaments to demos to hobby seminars to our social events aimed at gamers and non-gaming spouses and friends to give everyone something awesome to do while enjoying fabulous Las Vegas. You'll have the opportunity to interact with game designers, noted artists and play games against skilled and friendly opponents.
The event takes place February 5th-7th, at Ballys Casino. We're expecting a record breaking crowd this year! Come and join us for all the fun.
Convention Registration:
Malifaux: More information to come soon!
*Ticket refund policy: All tickets are fully refundable up until 30 days from the event (January 6th, 2016) at which point they become non-refundable but can be transferred.